Although there's still a lot of work to be done around LGBTQIA+ representation and belonging, both in and outside of the workplace, there are lots of things to be celebrated — like the countless creative individuals in the LGBTQIA+ community that are promoting representation through creative and inclusive content like books, TV shows, music, and more!.
So, in hopes of getting a of you to grab a new book or two to read, I want to highlight some of my favorite LGBTQIA+ creators. Keep reading for 10 LGBTQIA+ authors and creators I think you should know about!
Mx. Lex Horwitz — educator, activist, and model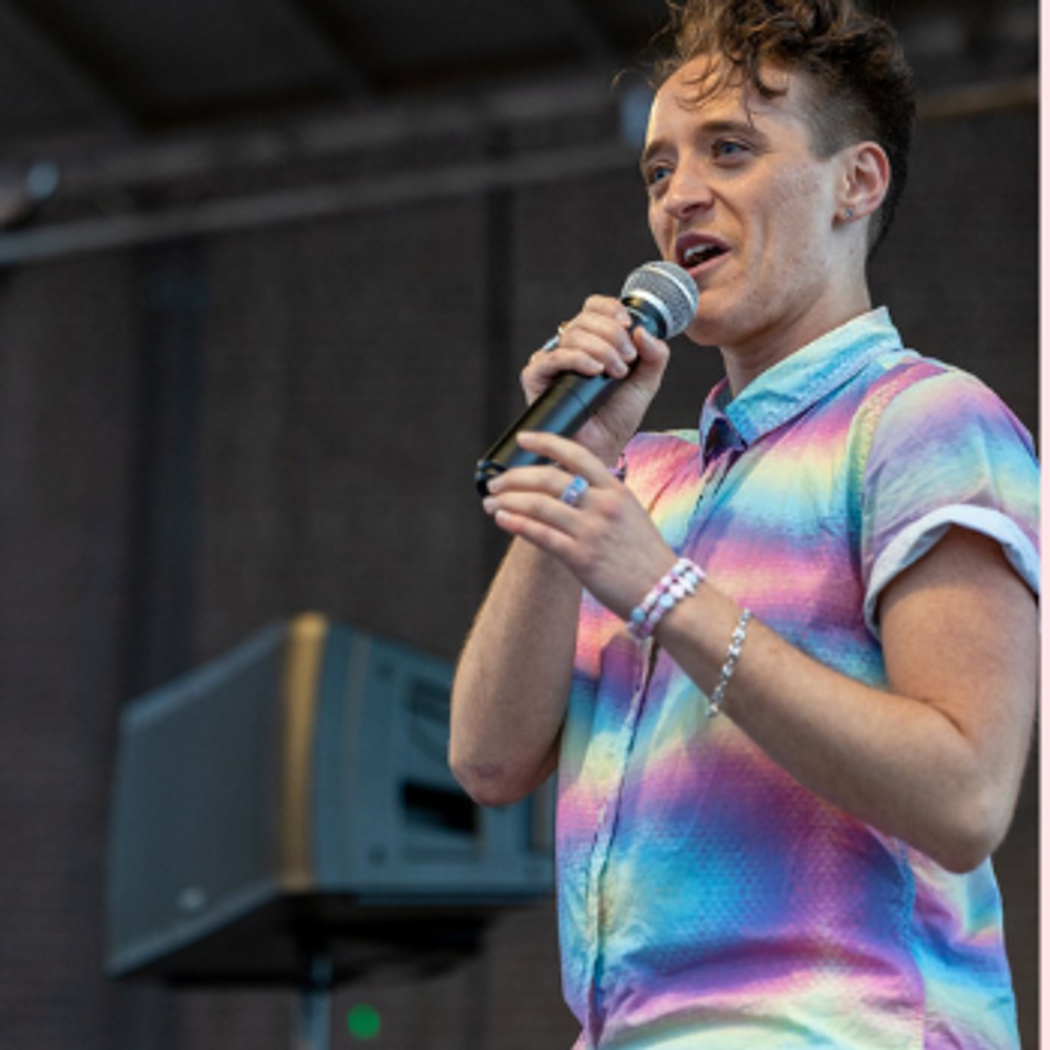 Lex Pe'er Horwitz (they/them) is a queer, non-binary transgender Jewish nationally recognized LGBTQIA+ Educator, Activist, Consultant, Public Speaker, and Model based out of Philadelphia and New York City. Lex received their B.A. in Psychology and Gender, Sexuality, and Women's Studies from Bowdoin College, where they competed on the Varsity Men's squash team and became the first out transgender athlete in all of collegiate squash, and the first out transgender athlete to compete at Bowdoin.
Their work focuses on educating people of all ages and backgrounds on LGBTQ+ identities, topics, and issues through a multitude of pathways—facilitations and workshops, lectures and public speaking, one-on-one support, and consultation services to name a few.
Currently, Lex is a research co-investigator, consultant, and writer in Gender Affirming Health Care at Temple University and Temple Health. Additionally, Lex works with higher education institutions, nonprofits and businesses creating LGBTQIA+ curriculum and training, developing inclusive policy, producing educational resources, and providing feedback and action steps to address areas of growth (and for Lex's business partners, they create marketing and campaign development plans). And Lex's activism does not stop there—they bring their passion to the modeling world where they work for inclusive and expansive representation on and off the runway.
The Vixen — performer and activist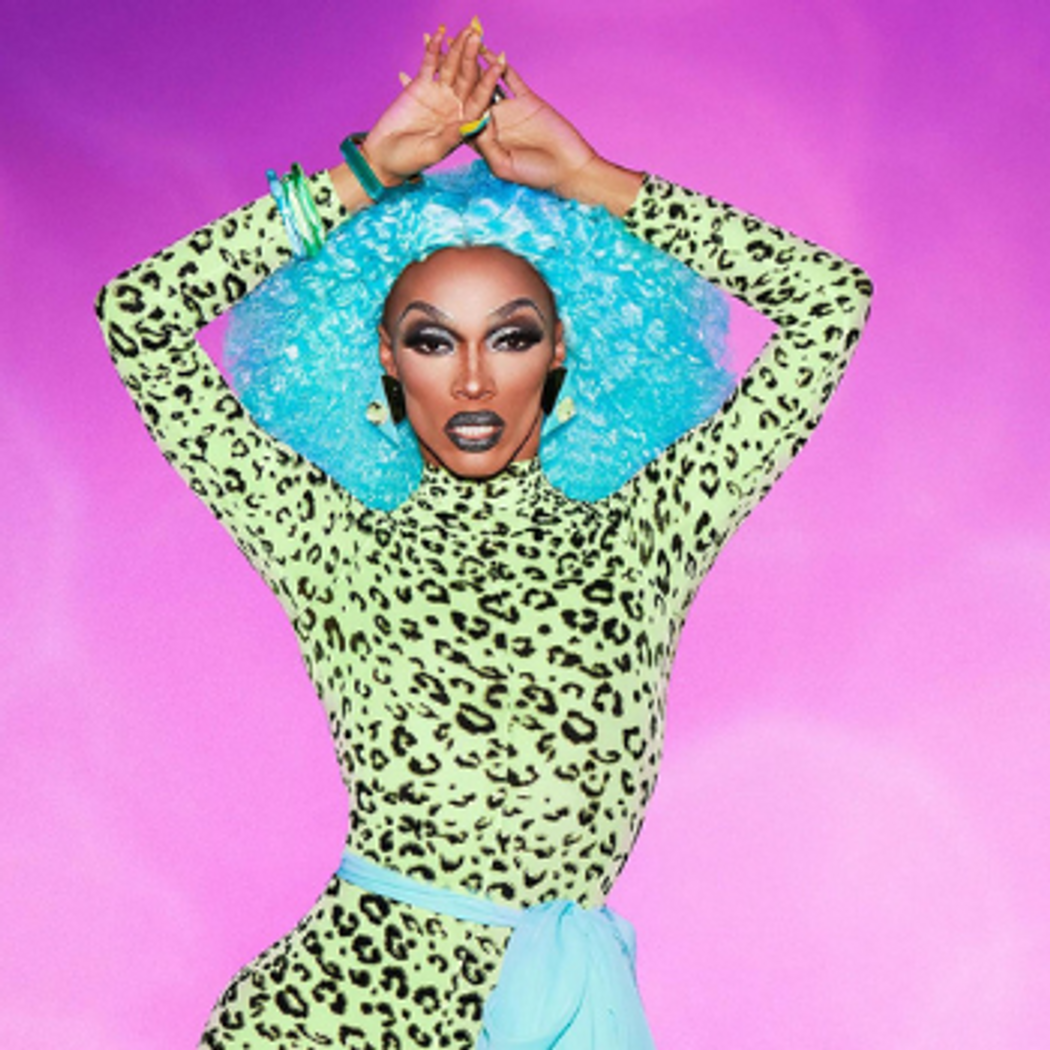 The Vixen is a multi-talented performer dedicated to making the world a better place. Growing up on the South Side of Chicago, her art has always been intertwined with social justice and activism. An accomplished drag queen, songwriter, fashion designer, and dancer, she credits her creative family for her love of the arts.
As a student at Columbia College in Chicago, Vixen learned the makeup skills it took to create her growing drag persona. After turning 21, her athletic performance style quickly gained her attention in the Chicago drag scene. Through hard work and dedication The Vixen has become an influential member of Chicago's gay community interviewed by many publications for her unique style and outspoken viewpoint.
As a rapper, her bold lyrics and intricate delivery has earned her national attention for her show-stopping collaborations. Her proudest achievement is creating BlackGirlMagic, a drag concert, where queens of color can celebrate their unique experiences through storytelling and performance. The Vixen lives by her grandmothers belief that helping others makes life worthwhile.
Umi Hsu — strategic designer and public humanist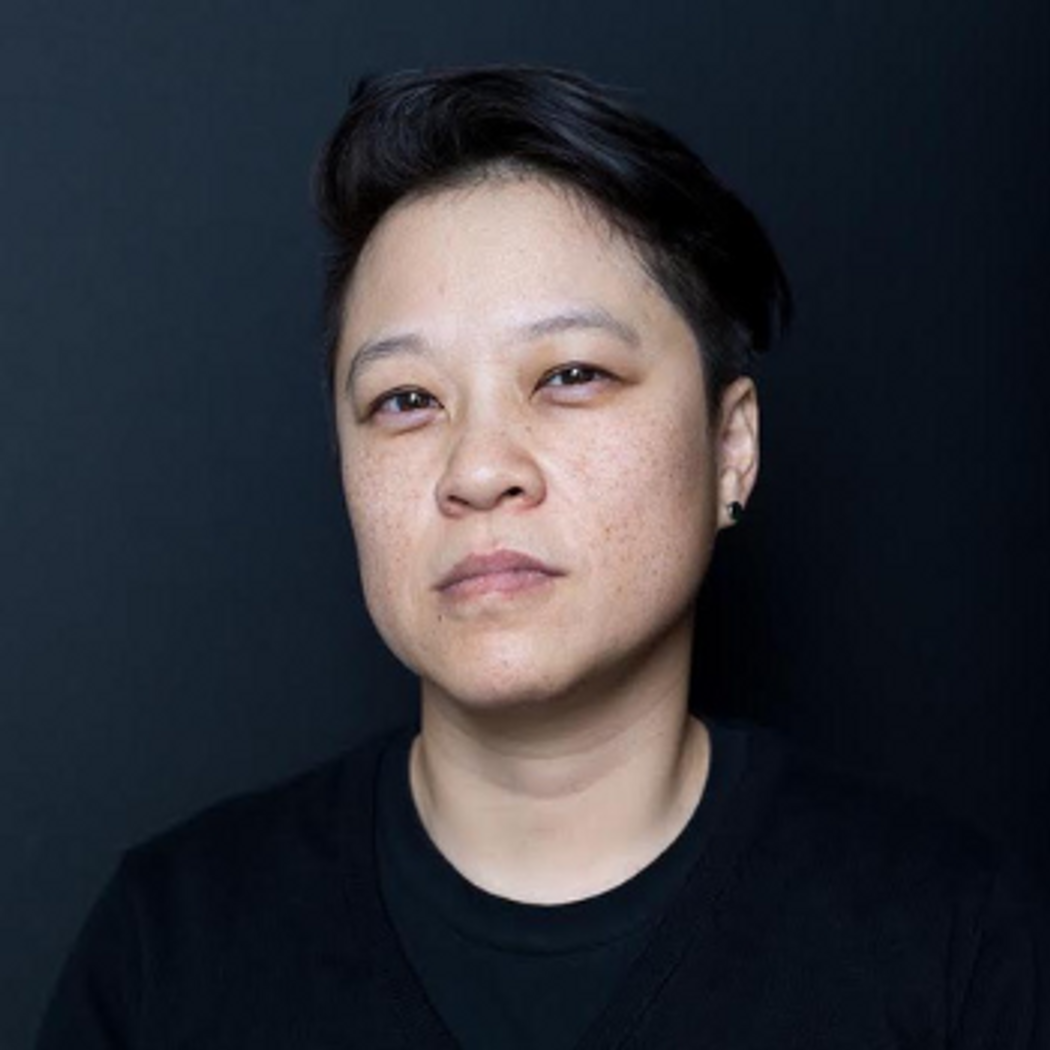 Umi Hsu (they/them) is the Director of Content Strategy at ONE Archives Foundation.
Umi is a public humanist and strategic designer with research and organizing agendas for equity in arts, technology, and civic life. Prior to joining the ONE Archives Foundation, Umi served as the Digital Strategist of the City of Los Angeles Department of Cultural Affairs, where they directed digital and data programs including a virtual tour and a digital archive of Frank Lloyd Wright's Hollyhock House, and Promise Zone Arts cultural asset mapping initiative.
With a PhD in Critical and Comparative Studies in Music from the University of Virginia, Umi is a sound ethnographer and artist whose practice is driven by inquiries about sound and migratory communities. Umi is also an adjunct faculty member at ArtCenter College of Design's Media Design Practices MFA program and University of Southern California Marshall School of Business, and has published extensively on digital media, data, and Internet culture.
Umi has received fellowships and awards from the National Endowment for the Arts, American Council for Learned Society, Shuttleworth Foundation, and LA Metro and has works presented by the Rubin Museum, Japanese American National Museum, CTM Festival in Berlin, and Tuesday Night Cafe. In their spare time, Umi writes songs about the melancholic queer postcolony in their band Bitter Party.
Umi participated in the Diverstiy Reboot Series last year and gave a talk entitled: Telling and Preserving LGBTQIA+ Stories with the ONE Archive Foundation's Umi Hsu. Click the link below to rewatch the talk.
Ann Mei Chang — author and social innovation leader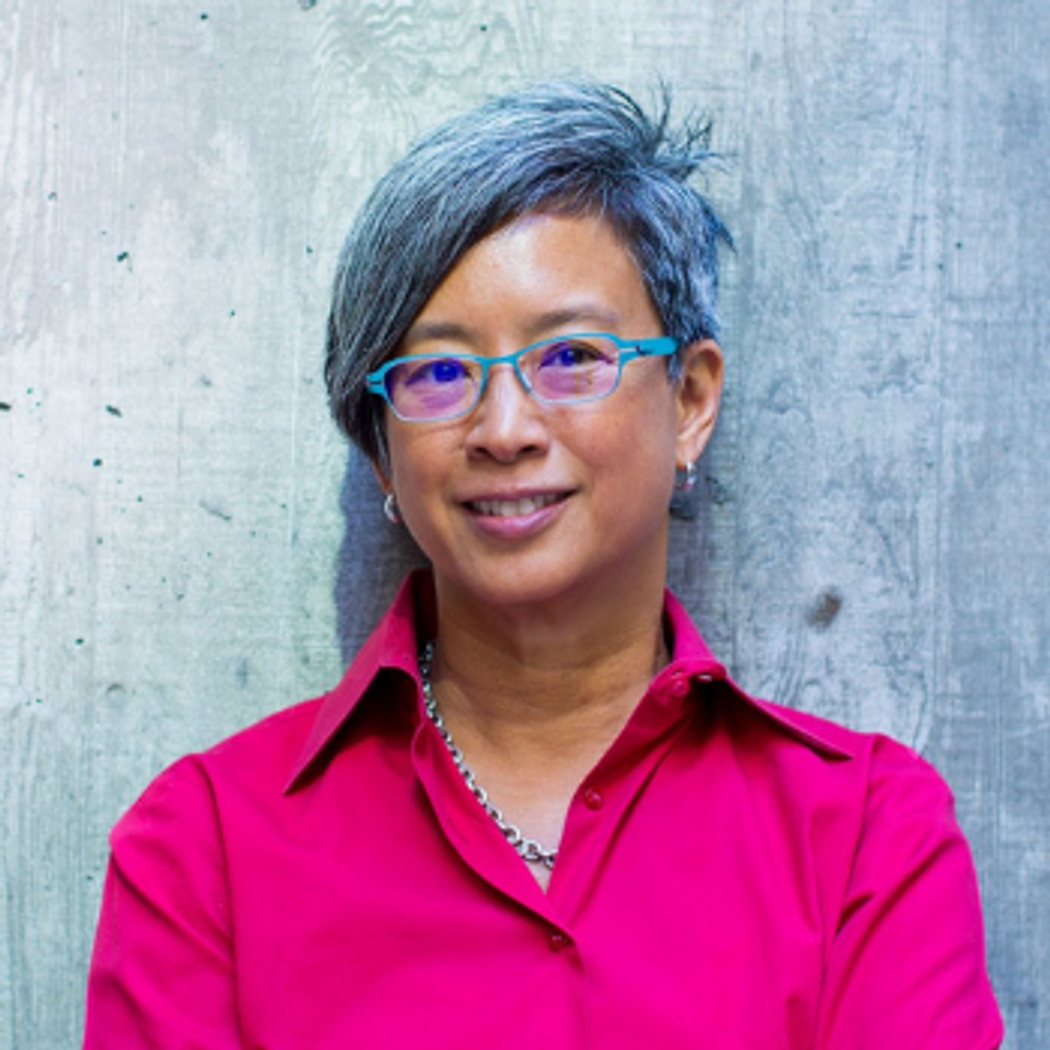 Author of Lean Impact, "Ann Mei Chang (she/her) is a leading expert on social innovation who brings together unique insights from her extensive work across the tech industry, nonprofits, and the US government. As Chief Innovation Officer at USAID, Ann Mei served as the first Executive Director of the US Global Development Lab, engaging the best practices for innovation from Silicon Valley to accelerate the impact and scale of solutions to the world's most intractable challenges. She was previously the Chief Innovation Officer at Mercy Corps and served the US Department of State as Senior Advisor for Women and Technology in the Secretary's Office of Global Women's Issues.
Ann Mei earned a Bachelor of Science degree in Computer Science from Stanford University and is a member of the Aspen Institute's Henry Crown Fellows' class of 2011. She has been recognized as one of the "Women In the World: 125 Women of Impact" by Newsweek/The Daily Beast in 2013, "23 most powerful LGBTQ+ people in tech" by Business Insider in 2019, and "20 Top LGBTQ+ Entrepreneurs, Executives and Thought Leaders" by Global Shakers in 2019. She is a keynote speaker who has been featured at TEDx MidAtlantic, SxSW, Social Good Summit, SOCAP, and Lean Startup Week, as well as numerous nonprofits, foundations, and government agencies.
Ann Mei participated in the Diverstiy Reboot Series last year and gave a talk entitled: How to Innovate for Radically Greater Social Good. Click the link below to rewatch the talk.
Angelica Ross — educational speaker, creative director, and business person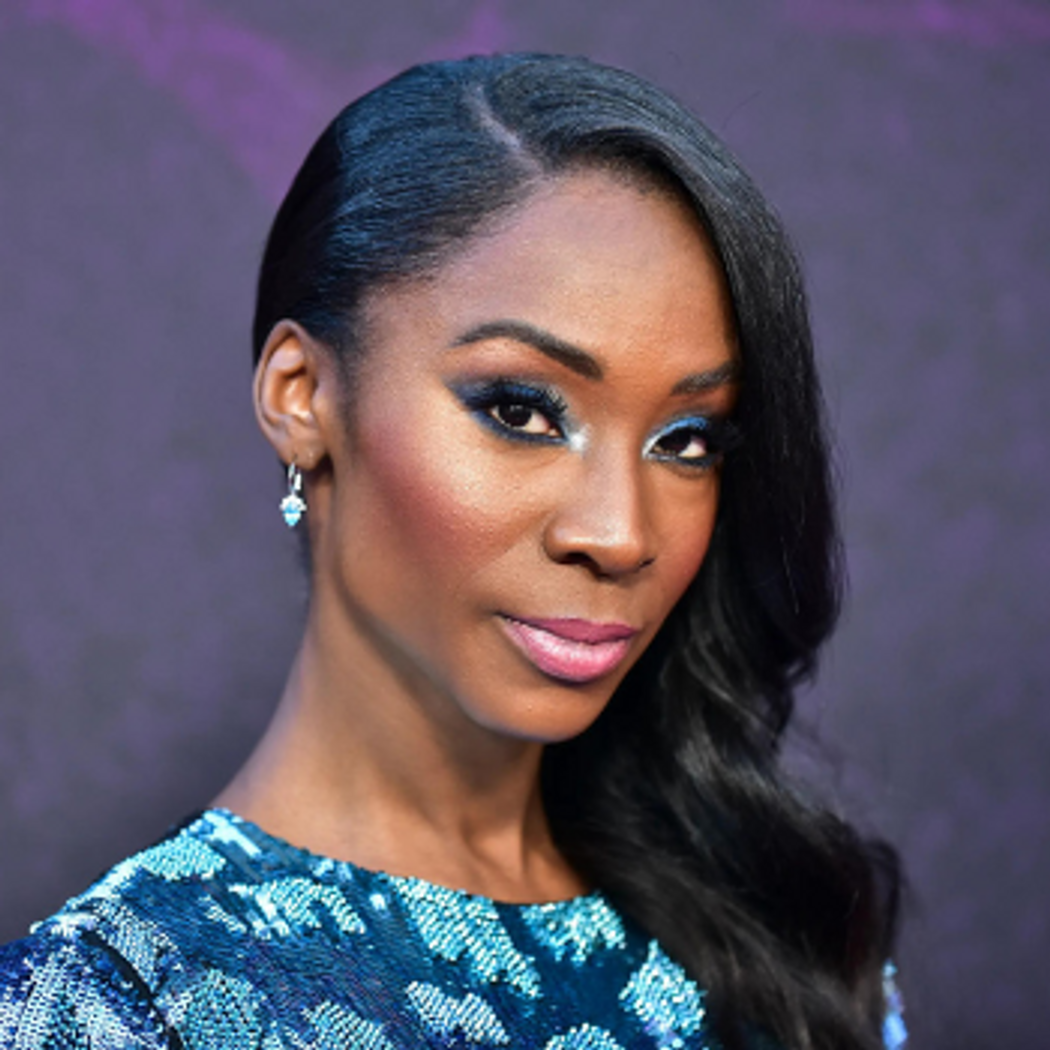 Angelica Ross is the founder of TransTech Social Enterprises. Angelica's passion for education, building business, and community is at the heart of her work helping companies and individuals develop their brand identity. Angelica believes making brands aware of their impact on society and social causes empowers them to create change. Angelica Ross creates engaging Social Media Strategies, Educational Speaking Events & Workshops for LGBTQIA+ with a focus on the most marginalized communities. Specialties: Writing, Consulting, Public Speaking, Educational Workshops, Instruction/Teaching, Tutoring, Media Production, Creative Direction, Web Development, Music/Audio Production, Copywriting, photo re-touching, photo composites, and video editing.
Marti Allen-Cummings — activist and drag artist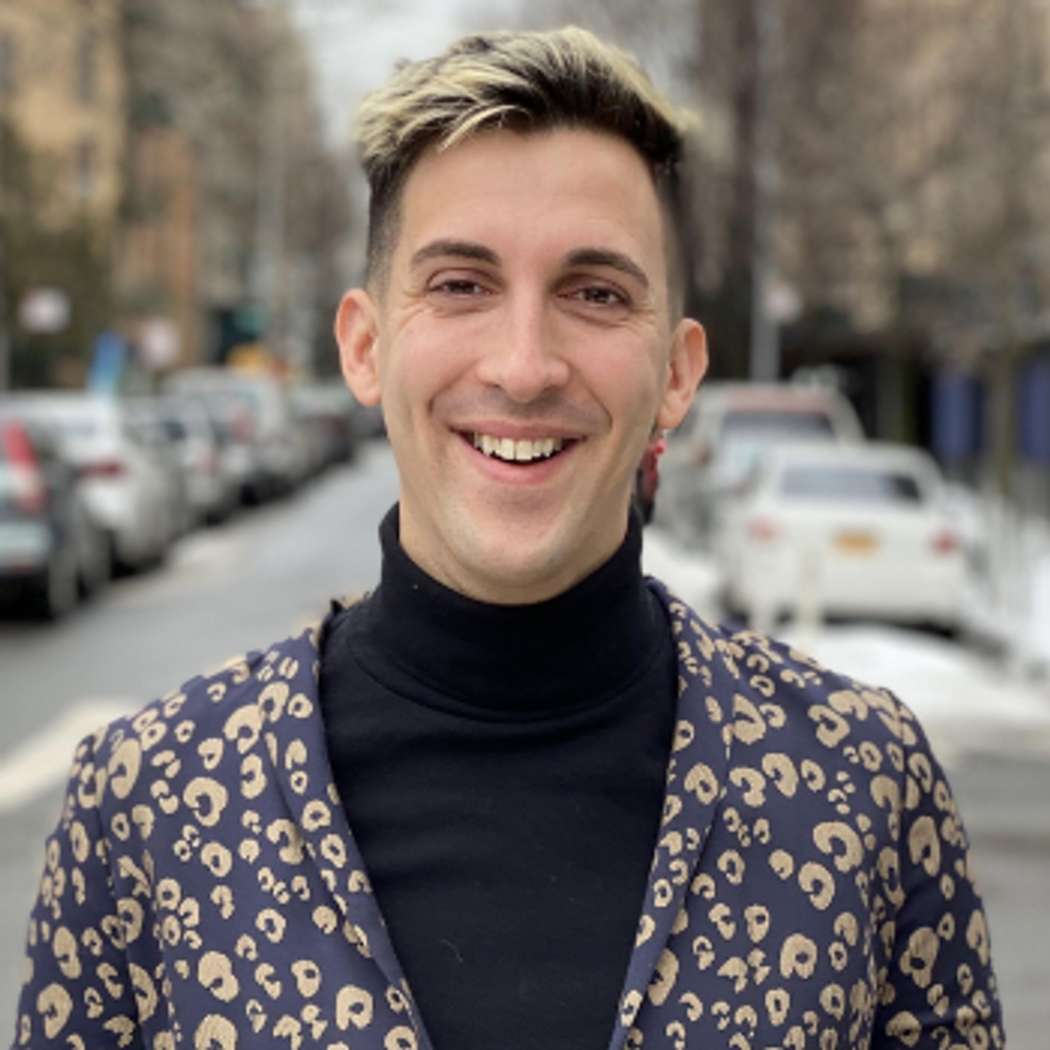 Marti Allen-Cummings (they/them) is an activist, community board member, gig worker and drag artist running for city council in uptown manhattan. Marti has been working in NYC for 13 years after moving to the city at age 17 to pursue a performing arts career. They know what it's like to make it in new york living paycheck to paycheck and without insurance. For over a decade, Marti has been deeply involved in the community – advocating for LGBTQIA+ Young people through the Ali Forney Center and aiding new yorkers experiencing homelessness.
Throughout the pandemic, Marti built upon that experience to plan PPE handouts, grocery deliveries, coat drives and mutual aid efforts. During the 2016 election Cycle, Marti started organizing and Their political activism energized the community and has brought people together who are seeking progressive change in the nation's politics. Marti currently sits on community board 9 serving the people of Upper Manhattan, and IS an advisor on the NYC Nightlife Advisory Board.
Marti participated in the Diverstiy Reboot Series last year and gave a talk entitled: Drag Queen Dance Party. Click the link below to rewatch the talk.
Dezjorn Gauthier — model and philanthropist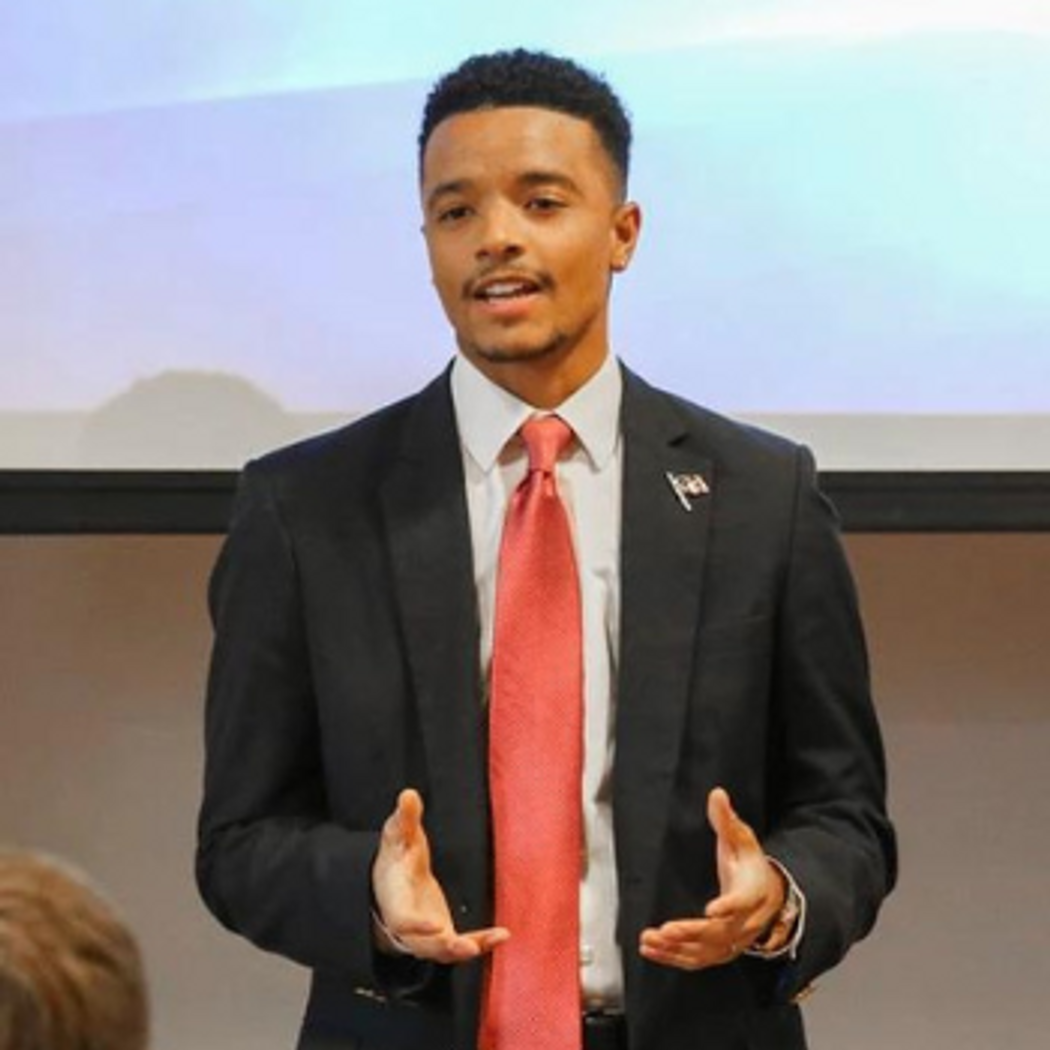 Dezjorn started modeling at just 6 months old for top children's brands around the nation and winning national titles. He began his physical transition (female-to-male) April 2014; shortly after he was featured in the well known Barneys New York campaign featuring 17 transgender models. With international coverage Dezjorn has been featured in many articles and celebrity shoots, including walking the all transgender runway cast for high fashion designer Marco Marco & International campaign with British Vogue. Dezjorn was featured in the award winning series America In Transition by Andre Perez, and was managed by the world's first transgender-specific agency in New York. Additionally, Dezjorn was crowned Mr. Wisconsin; being the first title holder of color and of trans-masculine experience for Enchantment US Pageantry System and Mr. Black Trans Wisconsin 2019 – 2022 for BTIPS. Today, Dezjorn has sat on panels/presented for Fortune 500 companies and top Universities in the world.
Dezjorn started his own philanthropic business in 2014 providing programs and services to effectively bring awareness to the transgender community with a special focus on transmen of color through education empowerment and inspiration. Now, Dezjorn International LLC is compiled of subsidiaries, and committed to help clients reach their goals of branding, public relations and social media influence. In 2018 Dezjorn and his wife officially opened their nonprofit The Dezjorn International Foundation Inc: which offers an annual transgender surgery fund, academic scholarships, athletics, and mentoring. Dezjorn also is the Director of Youth Engagement for the Gendercool Project and was Vice President of Point of Pride. Back in Milwaukee Dezjorn recently retired from teaching a high school level law course allowing students to learn more about the justice system, United States constitution and understanding policies. As well as is a licensed foster parent with Froedtert Children's Hospital and father of 5 beautiful daughters.
Dezjorn participated in the Diverstiy Reboot Series last year and gave a talk entitled: Forging Families That Work For Us. Click the link below to rewatch the talk.
Ada Westfall — writer, composer, and performer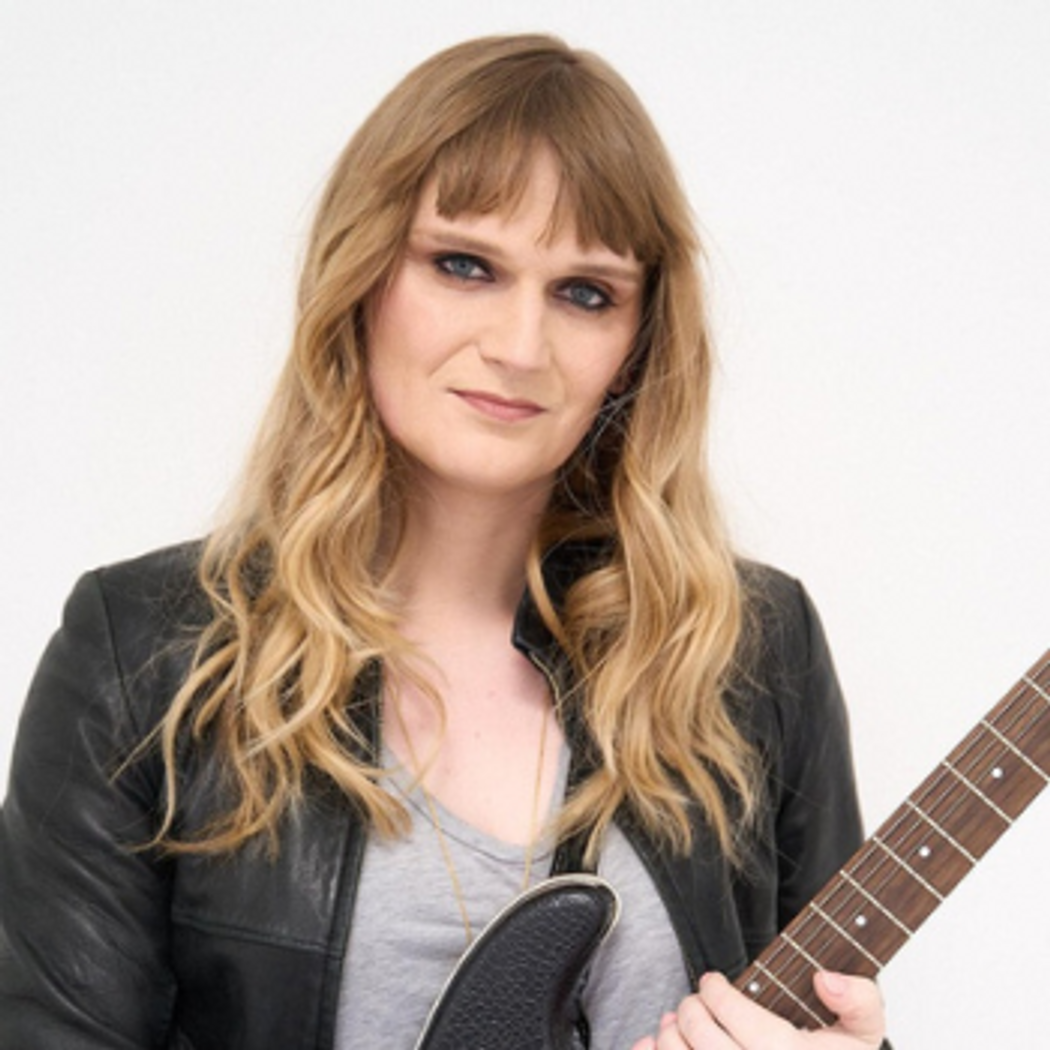 Ada Westfall (she/her) is a writer, composer, multi-instrumentalist, performer, and proud transgender woman whose mission is to disrupt, interrogate, and diversify the canon, trends, and methodology in the field of music as it intersects all types of performance and the collaborative arts at large. She is experienced at taking on a number of roles often simultaneously (composer, music director, lead actor, onstage musician, et al.) on a wide variety of productions – everything from large-scale commercial spectacle to research-based experimental performance.
She has worked as a guest teaching artist at educational institutions such as NYU, NYU Abu Dhabi, Princeton University, University of the Arts, The American Academy of Dramatic Arts,Mark Morris Dance Center, and Tamagawa University, and she has performed at theEdinburgh Fringe Festival, the Prague Fringe Festival, MESS Festival, the Cairo International Festival for Experimental Theater, across the United States, and the globe: Japan, The United Arab Emirates, Lebanon, Egypt, Bosnia-Herzegovina, Poland, The Czech Republic, Chile, Italy, Mexico, and the UK.During her 15+ years calling New York City home, she has become an Associate Artist with two Brooklyn-based theater companies: Theater Mitu(since 2006) and The Civilians (since 2016) and has performed at fundraisers, galas, and awards shows for The Public Theater, American Conservatory Theater, The MacDowell Colony,NYCLU, The Lilly Awards, Williamstown Theater Festival, The Civilians' Michael Friedman Legacy Fund, Forum for Cultural Engagement, Fresh Ground Pepper, and The Richard Rogers School of the Arts and Technology
DoctorJonPaul H — writer, speaker, and social justice educator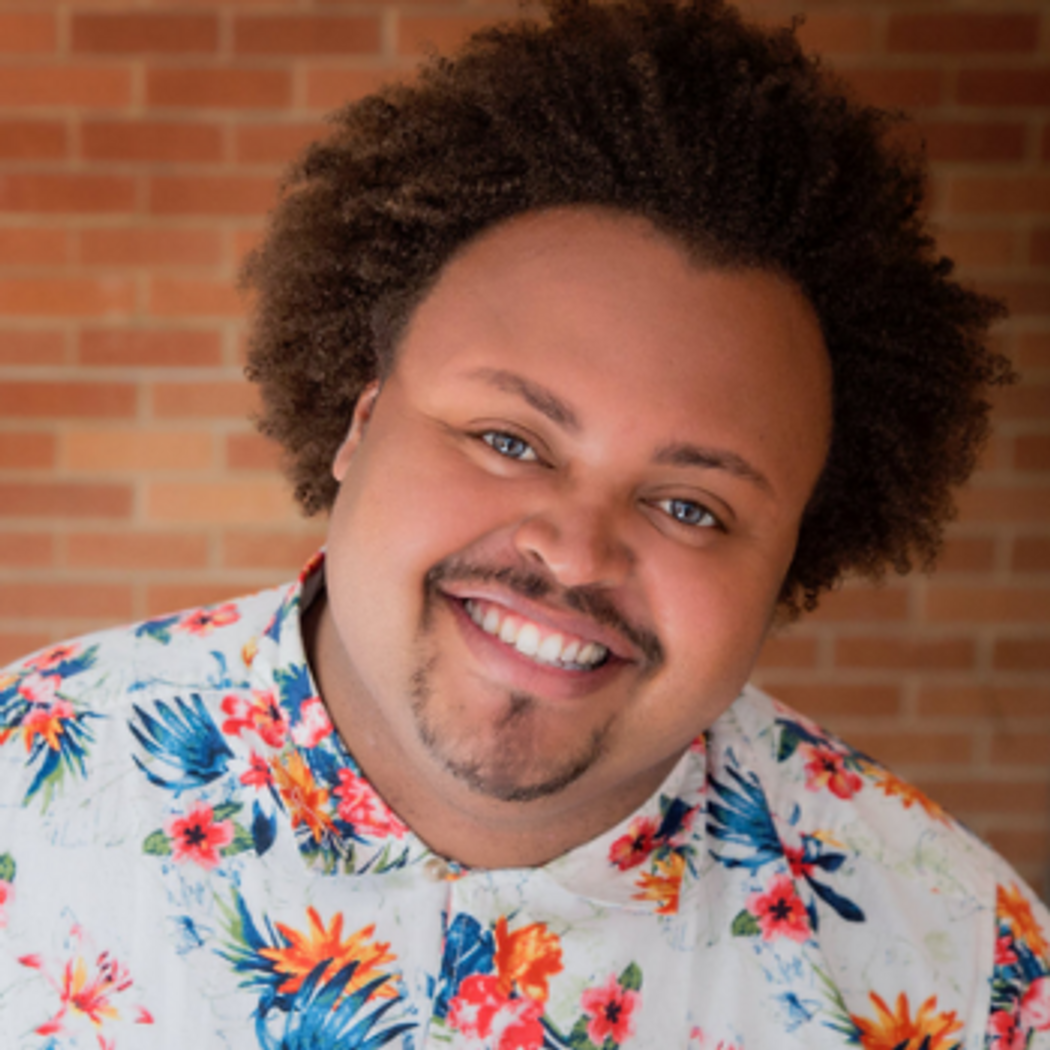 Dr. Higgins (they/them) is a writer, speaker, and social justice educator who focuses on issues related to gender, race, and media. Named Business Equality Magazine's "Top 40 LGBTQ Under 40", they have written for numerous media outlets including Ebony, Paper Magazine, Complex Magazine, Out, Them, Essence, The Root, Blavity, MTV News, and more. They have also been featured on sites like NBC News, Buzzfeed, Vox, and Attn:.
Raised in San Bernardino, CA, Dr. Higgins is committed to using their voice to highlight and bring focus to the issues that affect both Black and LGBTQ communities at both a local and national level. As a graduate from California State University, San Bernardino with a Bachelors of Arts in Communication Studies and a minor in Women's Studies and a graduate from University of Redlands with both a Masters of Arts in Management and Doctorate in Educational Leadership, they aspire to be an example to those who seek to change the way we discuss the Black, queer experience.
In 2017, they gave their first TEDx talk on unlearning fear and reclaiming personal power, which has been viewed more than 4,000 times. They have since written over 100 articles about the Black, queer experience and published several chapters in books including, "The Other F Word: A Celebration of the Fat & Fierce" and "Queer People of Color in Higher Education." Dr. Higgins has been in several writing fellowship cohorts including Lambda Literary, Maynard, Poynter and Hillman Grad where they began their journey as a television writer.
Onawa Calvin — yoga teacher and diversity recruiter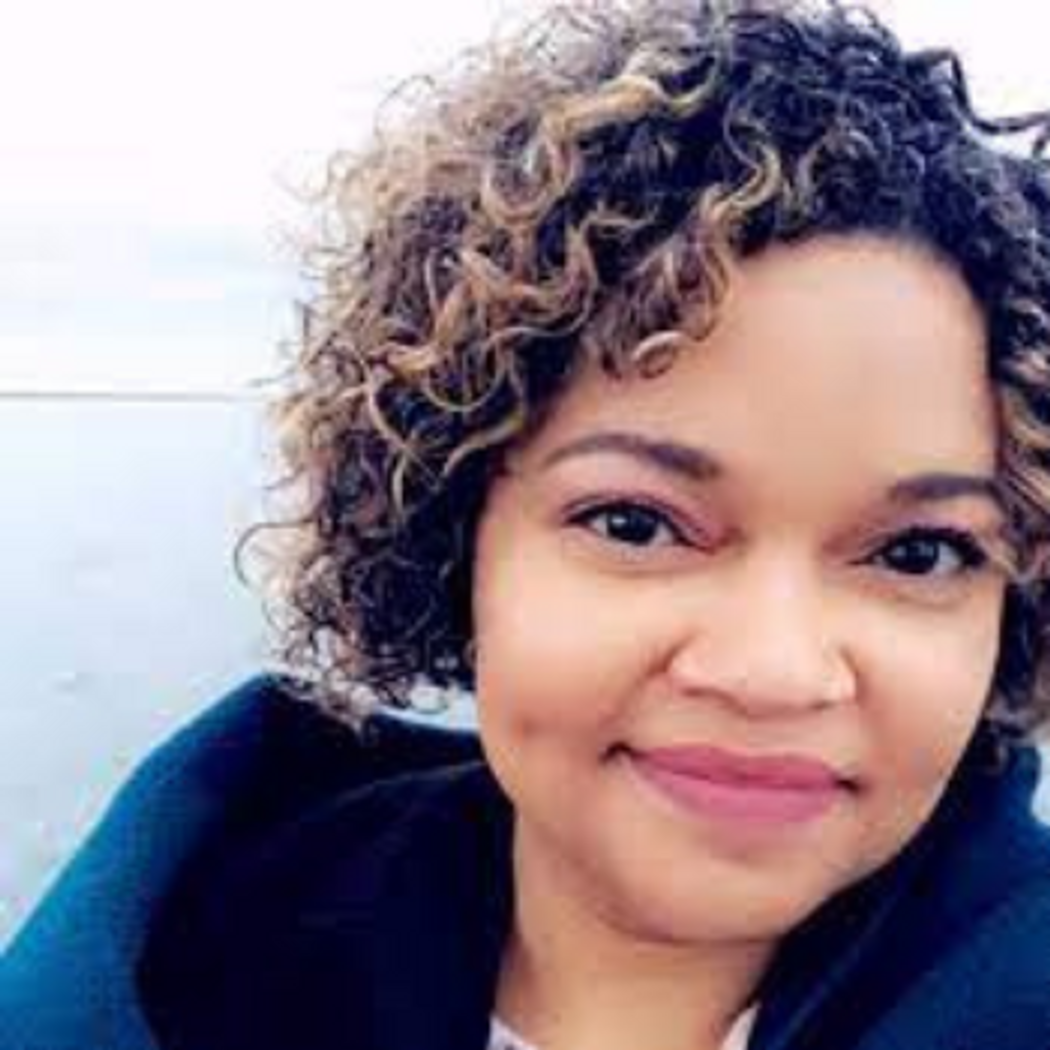 With an extensive 18 year background in Diversity, Accessibility, Inclusion within Onawa Calvin (she/her/they/them) entered the recruitment initially with staffing agencies and then Recruiting consultant to Manager of Talent, a People Alchemist.
As a certified yoga teacher and Diversity recruiter, Onawa evoked a passion for humans, solving gaps in talent for targeted recruitment campaigns, organizational development, fair and inclusive Candidate Experience and Onboarding, and Retention Programs.
Onawa more recently merged her belief that yoga has accessible depths of compassion and healing layers. Onawa Calvin, her/she/they/them identifies as a bipoc queer lesbian woman, of intersectionality layers and a forever young mom of two adulting children.
Onawa participated in the Diverstiy Reboot Series last year and gave a talk entitled: Connecting People to Their Purpose with Onawa Calvin, Yoga and Wellness Practitioner. Click the link below to rewatch the talk.